Creating accessible spaces helps ensure everyone can experience Northern B.C.'s amazing attractions. Thanks to an investment from PacifiCan through the Tourism Relief Fund, more visitors with accessibility requirements will be able to explore Northern B.C.
With this funding, the Northern BC Tourism Association created the Accessibility Enhancement Program. Launched in April 2022, the program has developed a number of resources for tourism operators to improve accessibility for visitors and residents. Through PacifiCan's investment, the program provided non-repayable financial contributions to tourism operators to support enhanced access to their businesses. A total of eleven (11) projects were selected, with tourism operators matching the program's contribution, for a total of almost $100,00 in accessibility enhancements.
The goal of the Accessibility Enhancement Program was to increase awareness and education about the benefits of accessibility in the tourism sector and to remove barriers for residents and visitors alike. Cultural and heritage tourism sites and operators, non-fixed-roof accommodation providers, and Indigenous-owned businesses and organizations were eligible for funding.
A sample of the completed accessibility enhancement projects includes:
Automatic door openers for both public washrooms at the Fort Nelson Visitor Centre
Conversion of one accommodation unit to an accessible unit at the Arctic Divide Lodge
Purchase of an all-terrain scooter for the Terrace Visitor Centre
Purchase of audio equipment for tours at the Huble Homestead Historic Site
A full list of the Accessibility Enhancement Program recipients is below.
"Northern B.C. is becoming a destination of choice for visitors around the world, and every visitor deserves the chance to experience attractions. The Accessibility Enhancement Program is ensuring tourism operators in Northern B.C. continue to bring people together, help Northern communities thrive and deliver unforgettable tourism experiences – for everyone," says The Honourable Harjit S. Sajjan, Minister of International Development and Minister responsible for the Pacific Economic Development Agency of Canada.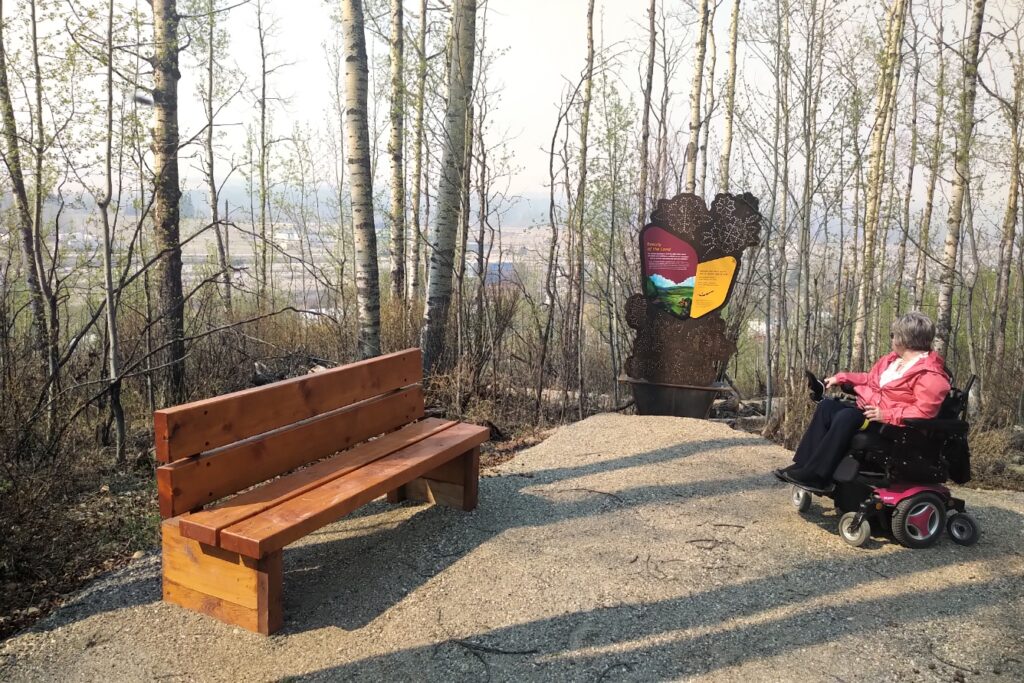 Full List of Recipients:
Tse'k'wa Heritage Society: Accessible upgrades to the archaeology dome and trail network.
---
Vanderhoof Tourism and Cultural Centre: Fix the accessible washroom and upgrade hallway doors for accessible buttons.
---
Spinal Cord Injury BC: Funding to create 25 vignettes showcasing accessible attributes and areas at accommodations, businesses and outdoor spaces in northern BC.
---
Arctic Divide Lodge: Conversion of one unit to an accessible unit.
---
Terrace Visitor Centre: Purchase of a mobility chair that allows more accessible and inclusive access of the trail network. The Freedom Chair is housed at the visitor centre and can be borrowed by both residents and visitors to experience being outdoors.
---
Huble Homestead Historic Site: Audio equipment to allow visitors who have visual or hearing impairments to fully participate in the historic tours. Additionally, the audio equipment allows those with mobility issues to hear the history of the homestead even if they cannot tour the entire space.
---
Museum of Northern BC: Installation of new WIFI routers and boosters that allow strong WIFI signals into exhibit areas to ensure visitors can easily access the online database while viewing the exhibits. This allows visitors to who find the museum print too small to access it in any size they need.
---
Fort Nelson Visitor Centre: Installation of automatic door openers on both public washroom doors.
---
Stewart Visitor Centre: Several enhancements were made to the visitor centre in Stewart, including repainting and installing new accessible signage, changes to door handles, installation of motion sensor lighting, towel and soap dispensers and the installation of grab bars in one washroom and two accessible picnic tables outside.
---
Olde Time Trolley Company: Repaired lifts on the trolley's to be fully operational, allowing the tours to be accessible for all visitors.
---
Fort Nelson Heritage Museum: Accessible upgrade to ensure a level access through the front door.