Lucy, April and Clint attended the International Indigenous Tourism Conference in Kelowna in November. The conference theme was to inspire communities and entrepreneurs to explore tourism as an economic driver, focus on the impacts of Indigenous tourism on visitors and Indigenous operators alike and spoke to the power of partnerships and coming together to empower the Indigenous tourism industry.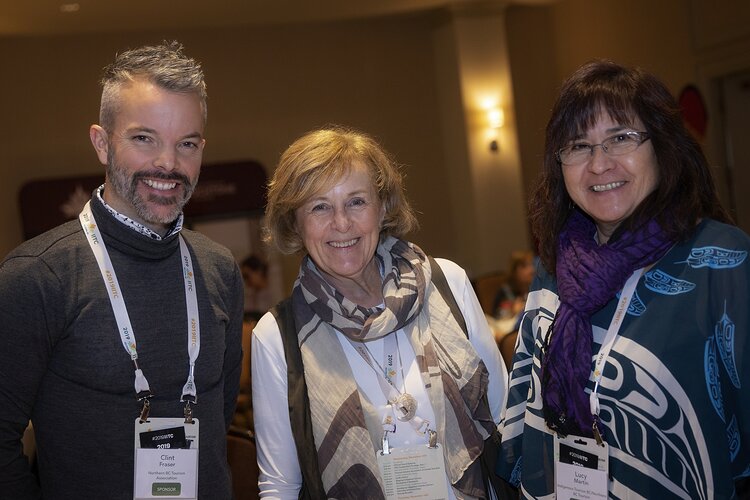 One highlight was NBCTA signing the new Thompson Okanagan Regional Pledge. The Pledge is called the Seven Affirmations for Seven Generations. It was created out of a need to develop guidelines for sustainable tourism in the Thompson Okanagan region and is based on the Seven Generations Principle.
The Seven Generations Principle is based on Indigenous philosophy that recognized that the decisions an individual makes today will have an impact for as long as seven generations to come. Therefore, it is the responsibility of the individual to consider impacts on the environment and the people who inhabit the area when making decisions.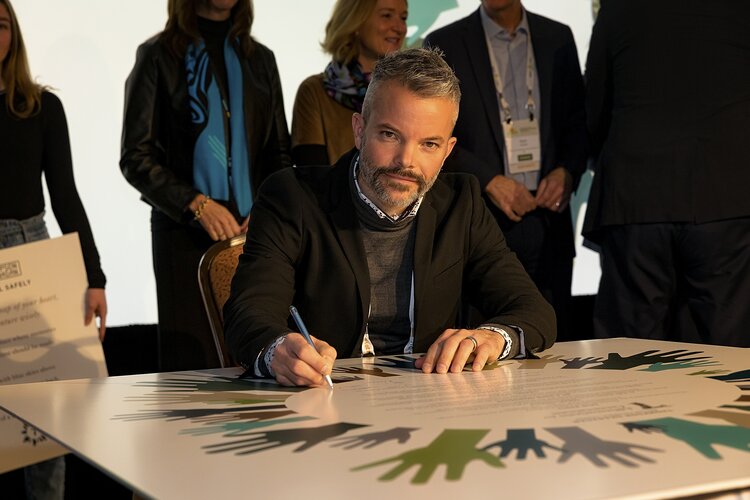 Northern BC Tourism CEO, Clint Fraser, signing the Seven Affirmations for Seven Generations pledge.
You can read more about the pledge and sign it yourself here.