April 24 - 28 is Tourism Week in 2023 and the theme this year is CANADA: Powered by Tourism!
The rebuilding of Canada's visitor economy is now underway, but there's a long way to go before tourism reclaims being the $105-billion economic powerhouse it was pre-pandemic.
On this page, you will find many different tools, images and information you can share through social media, newsletters and with local government and community members this tourism week. Let's remind everyone in our region how important the tourism industry is not only for the economy and employment but for increasing resident quality of life in the north through destination development and recreation projects.
Northern BC Graphics and Posts for 2023 Tourism Week
Tourism is a key economic driver in Northern BC, generating $1.85 billion in direct, indirect and induced spending in 2019 and providing over 5,000 direct full-time jobs. it's clear that #BCTourismCounts! Let's celebrate Tourism Week and the incredible impact of this industry in northern BC! #BCTourismWeek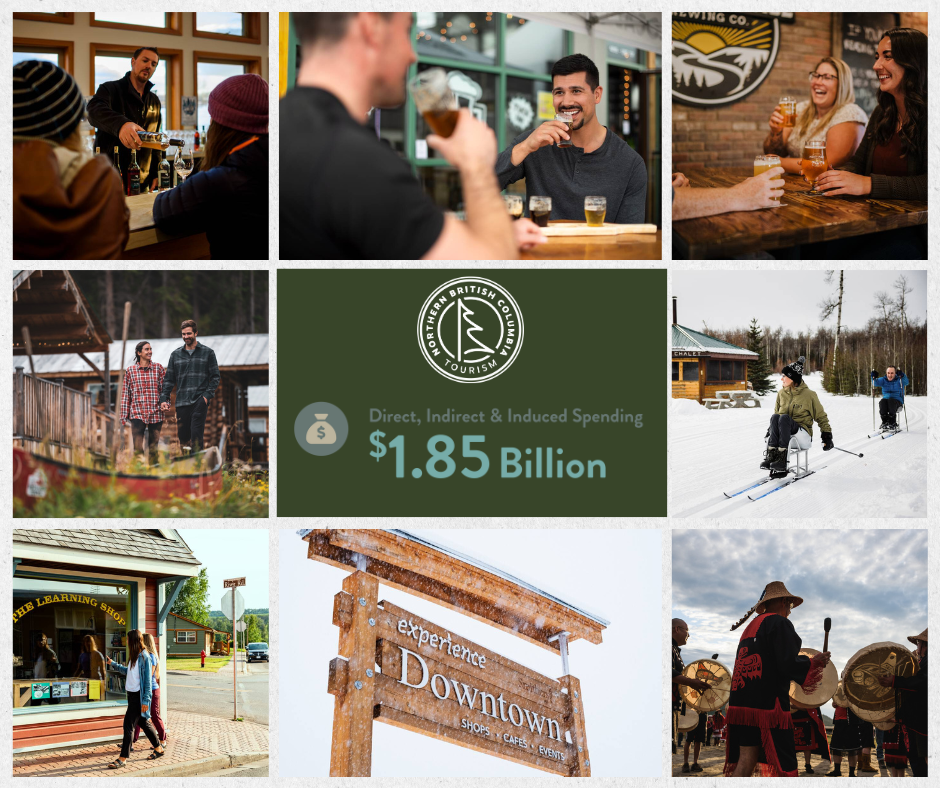 Did you know that in 2019 the tourism industry resulted in $1.85 billion of direct, indirect and induced spending in Northern BC? Tourism opportunities exist in every corner of BC and the industry plays a positive role in celebrating our culture and heritage and improving resident quality of life. Join us in celebrating Tourism Week 2023, and let's continue to make BC a thriving destination and remind people that the tourism industry in northern ! #BCTourismCounts #BCTourismWeek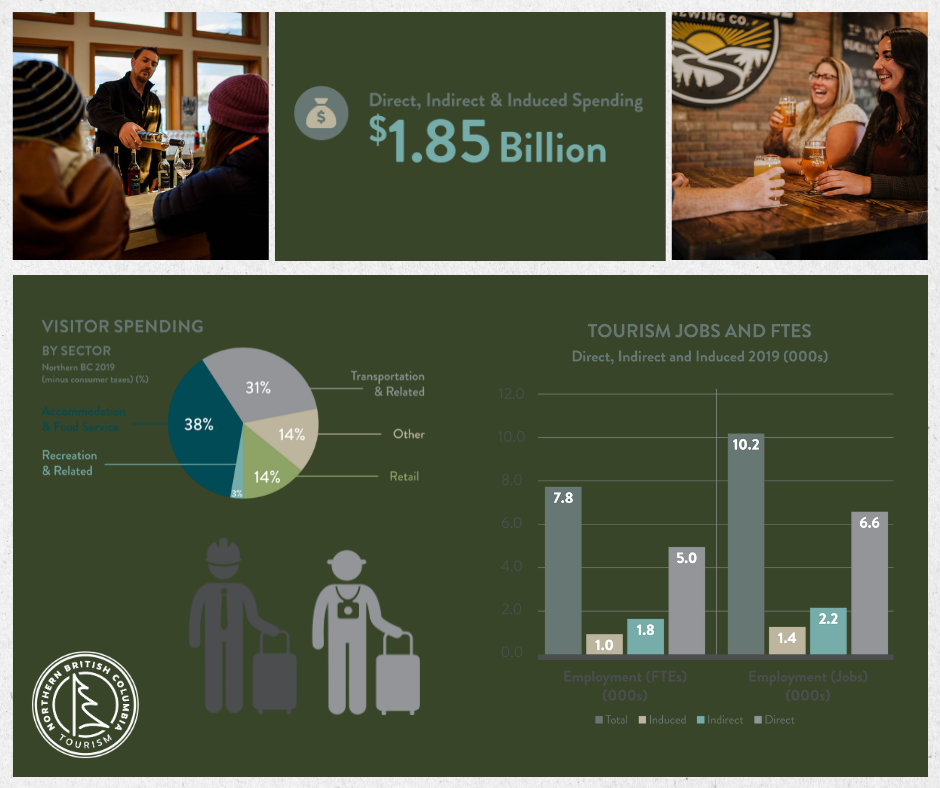 TIABC Value of Tourism Videos
In January, 2022 TIABC launched The Value of Tourism (VoT) initiative. This project was designed to increase the understanding of tourism as a powerful engine for economic, cultural, and social well-being, and to secure cross-government support for tourism investments by describing how tourism benefits every community and region in British Columbia.
This project was also designed to increase interest in tourism as a career choice, as well as provide insight into how tourism can be a catalyst for addressing major issues and opportunities such as climate change, sustainability, reconciliation, workforce, among other priorities.
Tourism Week 2023 Toolkits