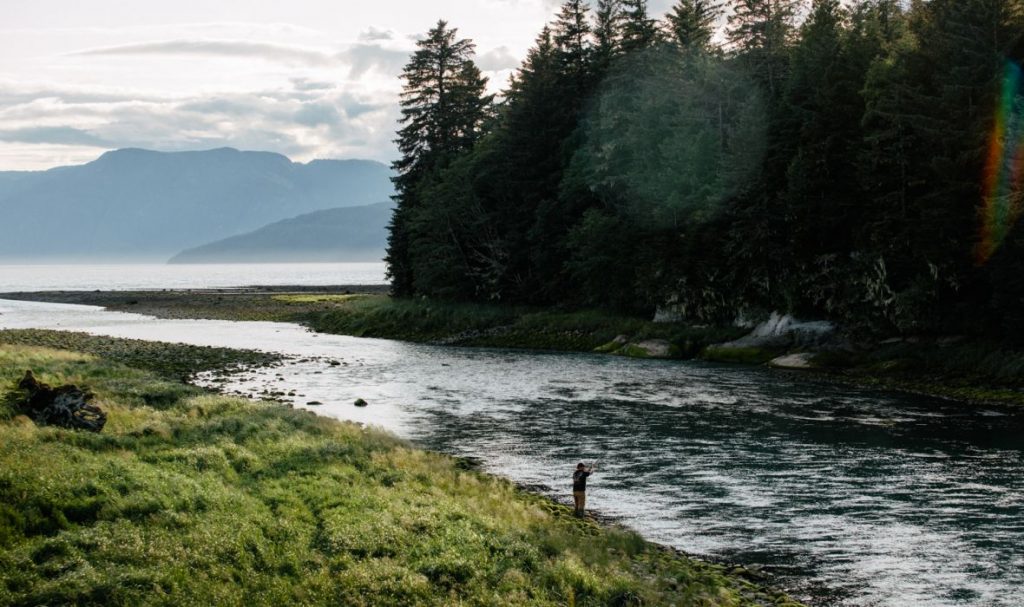 August 10, 2022 – For Immediate Release
Northern BC Region Officially a Biosphere Certified Destination
Northern BC Tourism was excited to receive the Biosphere Certified Destination status on July 20, 2022, from the Responsible Tourism Institute.
Northern BC has received this status, one of only 35 globally and only 5 in Canada, demonstrating a commitment to growing and building the tourism sector in the region in alignment with the UN's Sustainable Development Goals.
The certification is based on established standards in areas that include climate change, environment, social, economy and culture – and guarantees compliance and continuous improvement through a private, voluntary and independent certification system – which is evaluated on an annual basis. The certification allows a region to showcase how they take sustainability seriously, but also ensures they are accountable to make necessary and ongoing improvements.
Northern BC Tourism Association, following the strategic directions laid out in the 10-year Destination Development Strategy, recognized the need to get serious about sustainability in all aspects of the destination stewardship work across the region. Caring for the people, places, and planets is vital to the long-term success of the tourism sector and Northern BC has a long history of being stewards of the lands that we work, live and recreate on. Sustainability is everybody's business and it works here in Northern BC.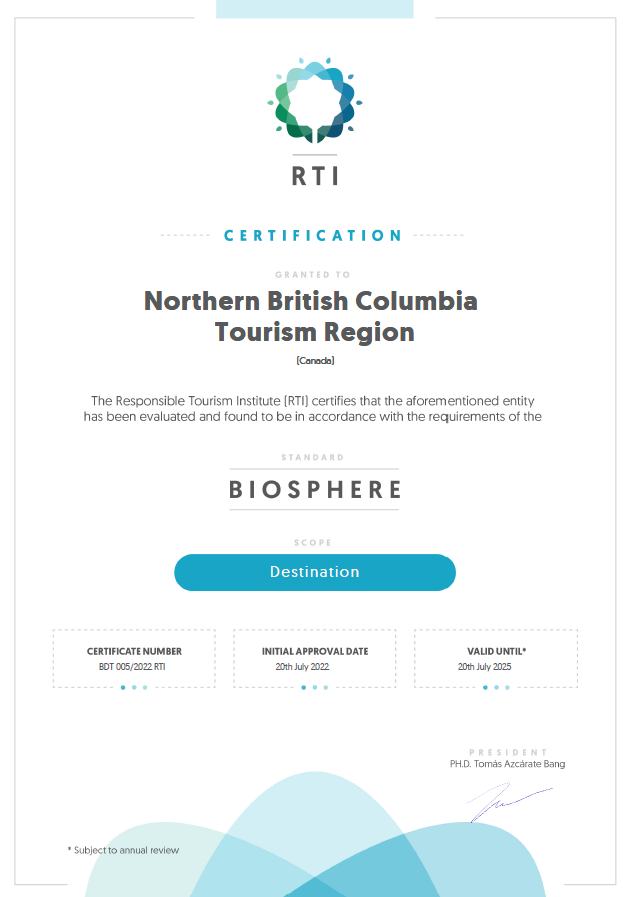 "The NBCTA team has been focused on moving the region forward and championing sustainability in all aspects of destination development, and thanks to our collective efforts with regional partners and stakeholders, we have achieved this first step as an internationally recognized sustainable destination," says NBCTA CEO, Clint Fraser, "This designation supports and validates our commitment to ensuring the sustainable enhancement of the tourism sector in Northern BC."
Biosphere destinations are committed to continuous improvement guided by the 17 Sustainable Development Goals (SDGs) of the United Nations and include combating climate change, protecting the environment, supporting economic growth and respecting culture and social values. As part of the Biosphere commitment, NBCTA will be sharing resources for stakeholders to support the Biosphere sustainability objectives. To find out more about the resources and programs related to destination stewardship www.travelnbc.com/destination-stewardship/