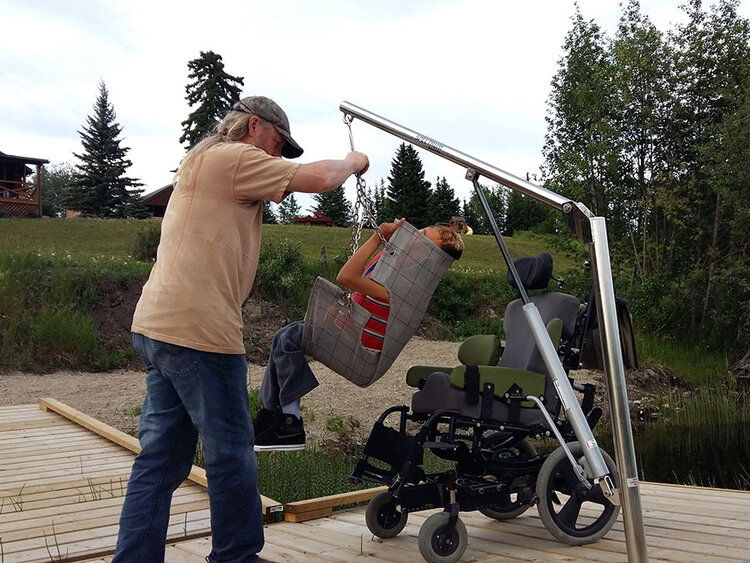 Tatuk Lake Wilderness Resort is located 78 km from Vanderhoof in Northern BC and their tagline is 'accessible for everyone'. This remote backcountry resort with rustic cabins overlooking Tatuk Lake is the ideal getaway from city life. Amazing fishing, ATV and hiking trails and more. To top it off, Tatuk Lake Resort offers a fully accessible cabin for individuals with disabilities to enjoy.
Thanks to a government grant from the federal government's "Enabling Accessibility and Community Accessibility, Small Projects" program a few years ago, Tatuk Lake Wilderness Resort was able to create a fully accessible cabin that is equipped with a roll-in shower, portable Hoyer lift for getting in and out of bed and a shower/commode chair.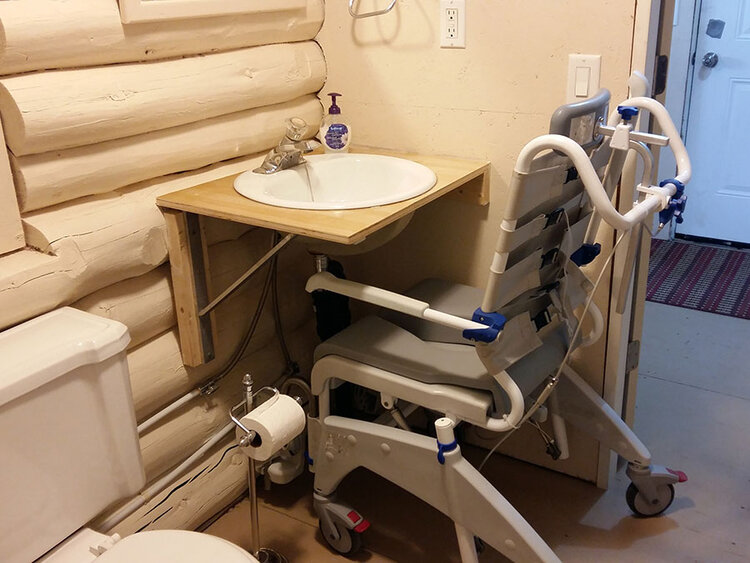 "When you have an individual with high level support needs, there can be a lot of extra equipment you have to bring on a trip and this can be a barrier to traveling," says Debbie Still, co-owner of the Tatuk Lake Wilderness Resort. "Having all of this equipment available at our resort means families do not need to bring their own."
They also have an Elkhorn Swim-lift located on their wheelchair accessible main dock. It has a maximum weight load of 400 pounds and allows easy transfer from the dock to the boat for anyone who has accessibility challenges. It is the only dock lift of it's kind in Northern BC. They currently have a bean bag chair, which offers an easy and comfortable resting spot in the boat for individuals with disabilities.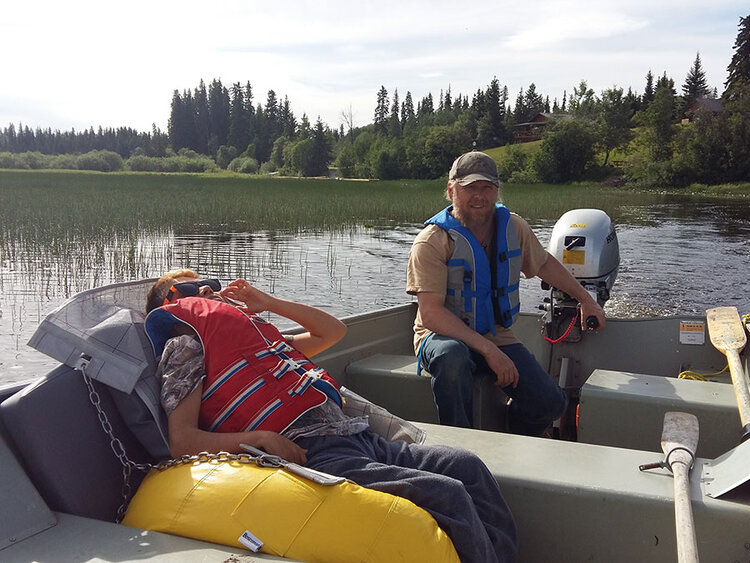 According to co-owner Debbie, the goal of Tatuk Lake Wilderness Resort is to get the resort as close to universal accessibility as they can.
The resort is open from May long weekend until the beginning of November and they accept online bookings through their website at http://www.tatuklake.com/