In HBO's highly publicized worldwide scavenger hunt, For the Throne, six replicas of the Iron Throne from the popular TV series Game of Thrones were placed around the world. The thrones spanned six countries and three continents. As part of our role to support film production in Northern BC, we were proud to play a part in bringing the Throne of Ice to Tumbler Ridge.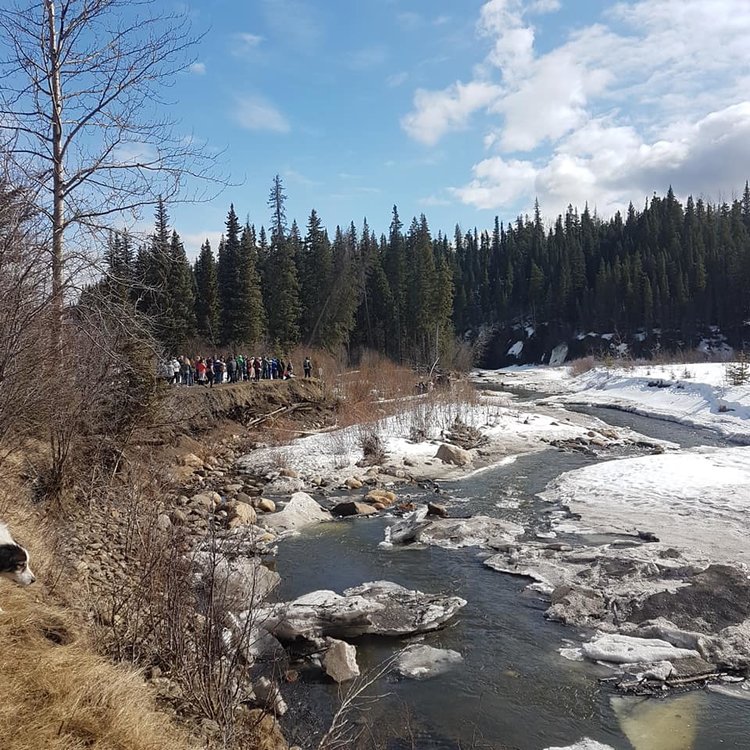 When NBCTA was contacted by network representatives for frozen waterfall locations, the natural place to send them was the Tumbler Ridge UNESCO Global Geopark, an area with some of the most significant waterfall populous in North America.
Local tourism operator, Wild River Adventure Tours, scouted out locations for the television network and found the perfect ice waterfall at Babcock Seeps, an 8 km round trip snowshoe. Unfortunately, warm weather and an early spring in the north meant it had to be relocated to the side of Highway 52 for safety reasons. It was open to public viewings and photographs from March 27 – 31, 2019.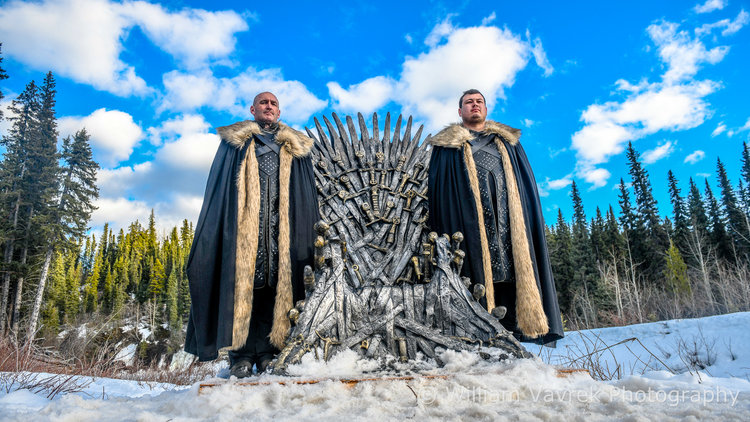 According to the Tumbler Ridge Visitor Centre, almost 5,000 people sat on the throne over the five-day period and hundreds more stopped by to take photos. The visitor centre reported 850 visitors in five days, which is 100 more visitors than the entire first quarter of 2018. In addition, restaurants and overnight accommodations in the community were kept busy the entire weekend.
Photo provided by D Shawchek Photography.
Not only did this opportunity bring an influx of travellers to Tumbler Ridge, it shone an international spotlight on Northern BC and the amazing super natural landscape in the region.
And, despite waiting for up to five hours in an area with no cell reception, Wild River Adventure Tours reported happy, grateful and positive interactions with almost every single person who sat on the throne. Reminding us that when you take the time to get outside and connect with other adventurers and nature, you are reminded of what's real and what really matters, and the true nature of beauty and freedom.
NBCTA was pleased to be able to play a small part in facilitating this incredible opportunity for our region.
Congratulations to the Tumbler Ridge UNESCO Geopark and Wild River Adventure Tours for doing such an amazing job with this once-in-a-lifetime opportunity for their community and helping shine the much-deserved spotlight on Tumbler Ridge.
READ MORE: