Being prepared to travel to meet our tourism colleagues and industry partners at an event, workshop, or stakeholder meeting is something folks in the tourism industry accept and most of the time, enjoy. Whether a road trip or a flight, making travel arrangements is relatively easy, and reasons for selecting accommodation can range from price to convenient location or favorite property. Adjusting to travel disruptions or switching hotel rooms is generally a minor inconvenience. However, it's a different story, if you are traveling with a disability such as our Access and Inclusion Liaison, Lori Slater.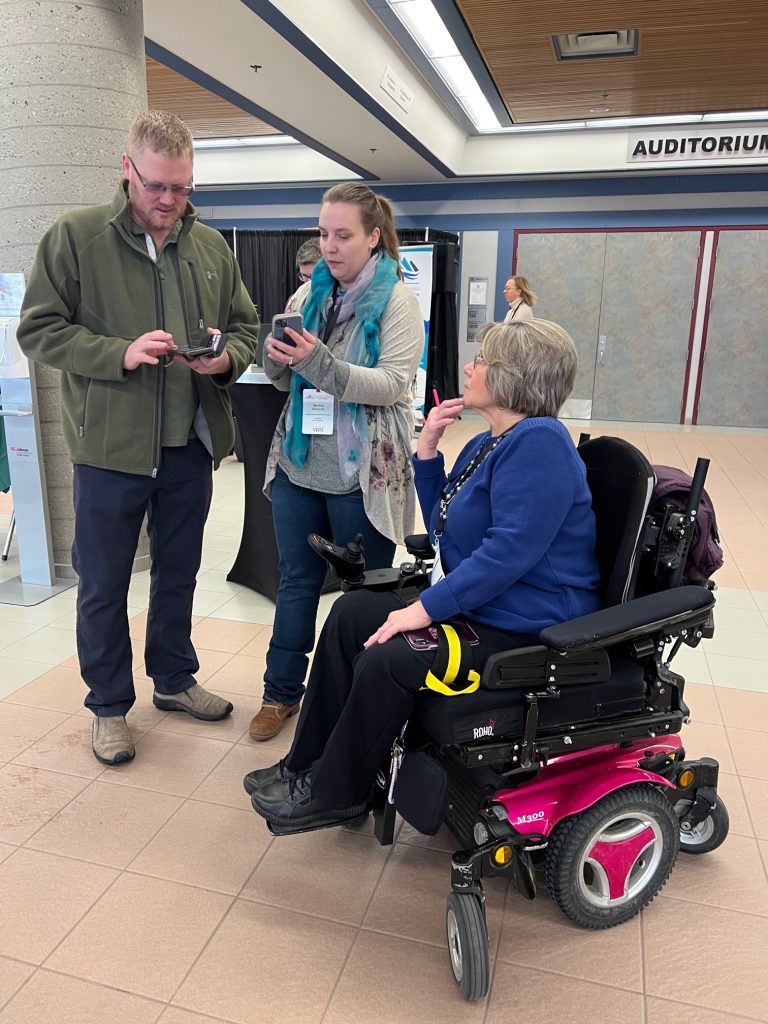 Sorting out arrangements to travel from Fort St John to attend the conference in Prince George and the myriad of other accessibility considerations was an eye-opener. Lori was prepared to drive her modified van but reluctant to strike off on her own. We collectively decided that colleague, Jennifer Moore would lead the way for the five-hour+ wintery drive with Lori following close behind. Lori is no stranger to accessible accommodation options in Prince George and happily booked a designated accessible room at the Courtyard by Marriot Prince George.
Overall, the Marriott management and staff were extremely accommodating and the conference organizers made every effort to break down barriers to accessibility. But, what we have learned from Lori's experiences is that unforeseen challenges readily complicate basic activities. When using a mobility device, it's the little things such as the weight of the swinging door when entering a guest or meeting room, the short amount of time to wheel through the sliding door to enter the hotel after quickly swiping the room card, designated accessible washrooms being used by the general public, dishing up food buffet style from chafing dishes that are difficult to view from a wheelchair (let alone trying to balance a plate and cutlery) or wheeling through snowy sidewalks and the hotel parking lot after a long day of meetings.
We are grateful to Lori for the gracious manner in which she helps our team and businesses become aware of accessibility issues and talk through solutions. Currently, work is focusing on helping businesses update their listings on HelloBC and complete the DBC Accessibility Checklist. If you are interested in learning more, please email lori@nbctourism.com or april@nbctourism.com.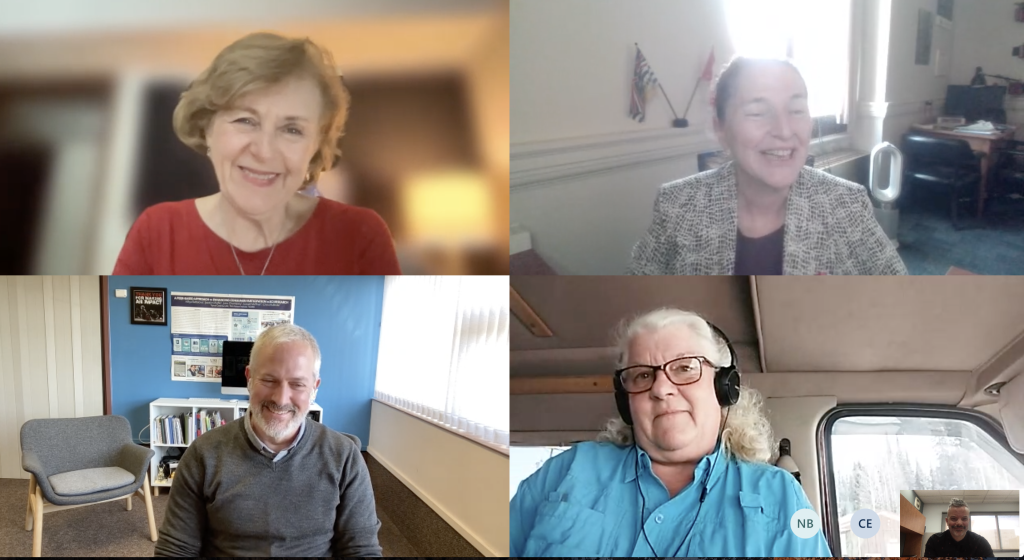 As an organization, NBCTA is committed to working with partners such as Spinal Cord Injury BC to address issues and to that end, recently reviewed our collective work with Parliamentary Secretary for Accessibility, Susie Chant. Within the next few weeks, NBCTA will release the Northern BC Accessibility and Inclusion Tourism Strategy and Tactical Plan which is a progressive step to guide future work. Meanwhile, let's all work together to make a difference, by offering a helping hand and looking at ways to invest in accessibility enhancements that will make the Northern Region accessible and inclusive for all.