In the face of adversity due to the impact of the COVID-19 crisis, many tourism businesses in British Columbia have reached out to be part of the Tourism Resiliency Program launched by the BC Tourism Resiliency Network.
Northern BC Tourism Association has recently hired two new Business Resiliency Specialists who will be working directly with tourism businesses across Northern BC to build their long-term resiliency in the face of the current pandemic!
Meet Alex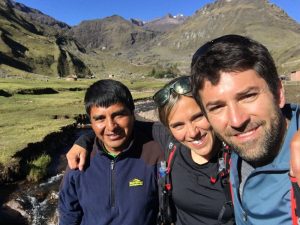 Alex Buri is a Business Resiliency Specialist, working for the Northern BC Tourism Association. As advisors to the recently launched Tourism Resiliency Program, Alex will be one of the the front-line representatives helping businesses access the program and leverage the benefits to their full advantage based on the individual needs of each business.
As a part-owner and co-founder of a tourism business in California, Alex watched as bookings fell off a cliff in March 2020. That first-hand experience gave the business perspective on the immediate impacts of a worldwide lockdown as well as the need to adapt to an uncertain future. Alex moved back to his hometown of Smithers just prior to that to raise his family and was keen to get involved in local tourism. This role came about and seemed like the perfect opportunity.
"The launch of the program is just another signal of how important tourism is to our province and local businesses". Alex Buri, Business Resiliency Specialist, Northern BC Tourism Association.
Alex continues, saying a countless number of businesses across northern BC are really suffering as a result of the lack of tourism this year due to the impacts of COVID-19. As a Business Resiliency Specialist, my role is to meet with as many of these businesses as possible one-on-one to help them get access to support and to industry experts who can provide guidance for the future. Along with the need to help businesses get through this, it's just as important to start focusing on how we can evolve our mindset to become more resilient in the future, which is exactly what this program represents!
Interested in connecting and working together with Alex to ensure you are building a resilient tourism business?
Sign up for the Tourism resiliency Program now: https://tourismresiliency.ca/nbctrp/
Meet Jennifer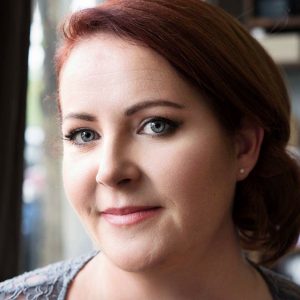 Jennifer Moore is a Business Resiliency Specialist with the Northern BC Tourism Association who has spent the majority of her career working with small businesses and has seen first-hand how a program such as the Tourism Resiliency Program can have a positive impact. She shares that her 20 + year background in economic development and small business consulting prepared her for this new role, even including that one of her first jobs was working for a sister DMO, the Cariboo Chilcotin Coast Tourism Association almost 25 years ago. It was that role that actually shifted her career aspirations, pretty dramatically from medicine to economic development and she could not be happier with that shift! She has spent my career working with small businesses in rural and remote communities, primarily in northern BC and AB, to increase their capacity, growth potential, and sustainability.
"Northern BC is my backyard and the health of the businesses and organizations here is near and dear to my heart". – Jennifer Moore, Business Resiliency Specialist, Northern BC Tourism Association.
Jennifer sees her position as connecting tourism and tourism related operators with the support they need to navigate these challenging times. There is not a single business that has not had to adjust their business model due to the global pandemic. The Business Resiliency Specialist roles with Northern BC Tourism Association are a direct response to offering the support to the tourism sector in Northern BC as it learns how to survive and thrive with this changing marketplace.
She empathizes with small business owners, noting that "the sheer volume of programs and information that is coming out in relation in response to the global pandemic is overwhelming to the majority of people. The Tourism Resiliency Program is helping to streamline the information for tourism operators so they can get connected to the resources and supports they need without wading through the sea of information out there". Interested in connecting and working together with Jennifer to ensure you are building a resilient tourism business?
Sign up for the Tourism resiliency Program now: https://tourismresiliency.ca/nbctrp/