Join us at our annual leading edge conference – the largest gathering of tourism industry stakeholders in northern BC!
Program
The 2019 Summit - Partners in Tourism - will explore the immense potential for fruitful partnerships and collaboration across our multi-faceted industry.
+ Thursday, October 3
10am - Welcome & Opening Remarks
10:30am - 12:00pm - NBCTA Update & AGM
12:00 - 1:15pm - Lunch with Keynote Speaker (TBA)
1:15 - 2:15pm - Corridor Development Panel
2:15 - 2:30pm - Networking Coffee Break
2:30 - 3:00pm - Tourism Industry Association of BC Presentation
3:00 - 4:00pm - Travel Trade Panel
4:00 - 4:15pm - Final Comments
5:00 - 7:00pm - Reception at Location TBA
+ Friday, October 4
8:15am - Breakfast
9:00 - 10:00am - Destination BC Presentation by Maya Lange
10:00 - 10:15am - Networking Coffee Break
10:15 - 11:30am - Sports & Events Tourism Panel
11:30 - 11:45am - Networking Coffee Break
11:45am - 12:00pm - Mortons on the Move Presentation
12:00 - 1:15pm - Lunch with Sébastien Goupil on Sustainable Tourism
1:15 - 1:45pm - Presentation TBA
1:45 - 2:00pm - Networking Coffee Break
2:00 - 2:45pm - Emergency Management Presentation
2:45 - 3:45pm - Indigenous Tourism Panel
3:45 - 4:15pm - Stakeholder Roundtable & Closing Remarks
Speaker Profiles
Click on the names below to read about these great speakers!
+ Sébastien Goupil UNESCO
---
Sébastien has been appointed Secretary-General of the Canadian Commission for UNESCO in August 2016. Prior to that, he dedicated most of his career to cultural and social policy development. He has held various senior level positions in the federal public service. He served as an executive in the department of Canadian Heritage, at Status of Women Canada and at Library and Archives Canada.
Sebastien will discuss Sustainable Tourism and its global context. He will describe how UNESCO designations such as Biosphere Reserves and Global Geoparks work in Canada using sustainable tourism to bring communities and Indigenous Peoples together, and build local economic development. At the same time, sustainable tourism builds a sense of global citizenship through education, culture, and environmental awareness.
+ Maria Greene Destination BC
---
Maria is the Director of Global Marketing Partnerships at Destination BC. Her career with Destination BC spans 27 years and during that time, Maria has spent most of her time in the overseas division working with a range of clients from travel trade, travel media, airlines and tourism industry partners to inspire consumers to visit and explore the remarkable experiences in British Columbia.
Currently, Maria leads the strategic development of Destination BC's partnerships in several channels globally in consumer, trade and media relations and guides a global team in the management and execution of these partnerships to enhance the short- and long-term competitiveness of the BC tourism industry.
Maria was born in Vancouver and has a passion for the tourism industry and her home province.
+ Joel McKay, NDIT
---
Joel McKay is the CEO of Northern Development, a regional development corporation focused on stimulating economic growth in Northern British Columbia. Joel joined Northern Development in June 2012, where he handled the Trust's communications and marketing and research. Prior to that, Joel was assignment editor at Business in Vancouver Newspaper and a journalist specializing in coverage of B.C.'s natural resource industries.
Joel is an award-winning public relations professional and journalist and a proud British Columbian with family roots in the Robson Valley. He currently serves on Destination BC's board of directors and volunteers with the Rocky Mountain Rangers Regimental Association in Prince George. Joel, his wife Debra and their two daughters call Prince George home.
+ Colin Carson, Tourism Prince George
---
Colin is the Manager of Sport Tourism for Tourism Prince George. Colin has been looking after Tourism Prince George's sport tourism portfolio for most of the past two years and most recently has played a significant role in the acquisition of the 2020 World Women's Curling Championship which will be held in Prince George in March.
He grew up in Prince George and has always been extremely involved in the local sport world in Northern BC. While growing up, Colin became a stand out volleyball player for the Prince George Youth Volleyball Club before attending Thompson Rivers University to earn his Bachelor in Business Administration with a double major in Marketing and New Venture Creation. He spent a year in Denmark playing professional volleyball, followed by a year working in China before returning to Prince George.
+ Deirdre Campbell, Managing Director Beattie Tartan
---
As managing director of Canadian-based Beattie Tartan, Deirdre has been entrenched in the global tourism market for more than 18 years. What began as a west-coast based boutique PR agency called Tartan in 2001, with a handful of Canadian signature experiences quickly expanded internationally with a range of eco-experiences across Central and South America. This was also the beginning of Deirdre's passion for sustainable tourism, and she is a founding member of the Global Ecotourism Network, past board chair of Destination Greater Victoria and co-founder of the IMPACT Sustainable Travel and Tourism conference held annually in Victoria, BC.
In 2017, Tartan merged with the Beattie Group, a UK based PR agency with over 34 years of experience and 12 offices. This allowed Deirdre to expand her team's digital expertise and build a substantial client base across Canada. With offices in Toronto, Vancouver, Victoria and Calgary, and associates in Ottawa, Winnipeg, Montreal and New York, today Beattie Tartan counts the Jordan Tourism Board, Destination Canada and Indigenous Tourism Canada along with many outstanding signature experiences among its tourism clients. Her career in sustainable tourism has taken her to Chile, Jordan, Korea, China, Australia, Costa Rica, US and across Canada to speak about the importance of a sustainable visitor economy. In 2019, Destination Greater Victoria presented Deirdre with their Miracle Award in recognition of her work within the tourism industry.
+ Dean McIntosh Hockey Canada
---
Dean McIntosh is the Vice President of Hockey Canada. He leads all events hosted by the organization including the World Junior Championship, the Women's Worlds and all eight Domestic Events. Hosting Hockey Canada events leaves an annual community legacy in excess of $8 million per year and generates community economic impact of between $2 million and $50 million on a per event basis. Dean is also a member of the Canadian Sport Tourism Board of Directors.
However, the title he is most proud of, is being married for over 20 years and the father of three talented teenage girls.
Dean began his career with Hockey Canada in the early 2000's as senior manager of coaching after serving his time as an event manager at the Hockey Hall of Fame. During Dean's eight years as senior manager he helped integrate the National Coaching Certification Program in all 13 branches across the country and hosted various international coaching conferences.
From 2008–2016 Dean was the director of marketing services and events at Hockey Canada, responsible for servicing the organization's 20+ corporate partners and supervising the delivery of all domestic events in Canada.
+ Chief Terry Teegee Takla Lake First Nation
---
Regional Chief Terry Teegee, a member of Takla Lake First Nation, was elected BCAFN Regional Chief on October 12, 2017 and carries the responsibilities of the hereditary name of Maxweeum Tsimghee. Until recently, Terry was a Registered Professional Forester. He is a graduate of the University of Northern British Columbia with a Bachelor of Science degree in forestry in 2006 and completed a diploma in forestry technology from the College of New Caledonia.Terry served in elected positions including Tribal Chief of the Carrier Sekani Tribal Council (2012 – 2018), and the BC Representative for the National Aboriginal Forestry Association (2008 to 2014). He was appointed to the Fraser Basin Council Board, an advocacy group that promotes sustainability in the Fraser River Basin, from 2009 to 2018. Terry was one of 250 participants selected across the country to participate in the 2017 Canadian Governor General's Leadership Conference.The BCAFN Regional Chief and his wife, Rena Zatorski, have been married for 18 years and have two children, daughter Rylie and son Rowan. They currently reside on Lheidli T'enneh reserve, located 22 kilometers from the city of Prince George.
+ Clint Fraser, Northern BC Tourism Association
---
As the Chief Executive Officer of the Northern BC Tourism Association, Clint works with the board and leads the team at Northern BC Tourism to achieve the overall vision and mission for the organization. He is a well-respected member of the tourism industry and is acknowledged industry wide as a leader and innovator in new marketing technologies.
With over 15 year's experience in the industry, Clint has been devoted to growing tourism in northern BC and has successfully contributed by leading and managing major tourism marketing and development programs at the provincial, regional and community levels.
+ Heather Lamb, Spinal Cord Injury BC
---
Heather is a Registered Social Worker and SCI BC's Information Resource Specialist. She is highly knowledgeable about services for people with disabilities, including: recreation and leisure activities, transportation, tourism, and universal design. Heather has teaching experience in a variety of settings and a good understanding of the diversity of issues that affect people with disabilities and seniors. Heather has been instrumental working alongside G02hr's content development of their inclusive services course. In 2016, Heather was recognized as one of Prince George's Top 40 Under 40 and received the Bridget Moran award for impact in social work. In 2019, she was appointed to the CSA Standards Committee on Accessibility.
+ Maya Lange Destination BC
---
Maya Lange is the VP, Global Marketing for Destination British Columbia. Maya has a proven track record of managing strong brands on the local, national and world stage having worked in data-driven digital marketing and content marketing in Germany, France, USA and Canada. In 2018, Maya was recognized as the Canadian Marketing Association's Marketer of the Year.
At Destination BC, Maya is responsible for our global marketing efforts in 14 domestic and international markets to inspire over 23 million trips to and within BC annually via the Super, Natural British Columbia® brand. A passionate British Columbian raising a young family, she loves skiing and exploring BC's hidden wonders.
+ Walt Judas, Tourism Industry Association
---
Walt has been involved in the tourism industry for close to 30 years having worked at BC Pavco, Port Metro Vancouver and Tourism Vancouver prior to joining the Tourism Industry Association of British Columbia (TIABC) in May 2015.
As CEO, Walt leads multiple advocacy/policy files, sets the strategic course for TIABC, builds relationships with members and industry stakeholders, and communicates the value of B.C.'s visitor economy to various constituents. Before TIABC, Walt spent 15+ years at Tourism Vancouver as Vice President of Marketing Communications, Membership and Sport. Having visited over 40 countries, Walt loves to travel and especially enjoys visiting communities around British Columbia to meet with tourism colleagues. For fun he plays hockey and golf, runs to stay fit, rides his classic motorcycle, and enjoys spending time with family and friends.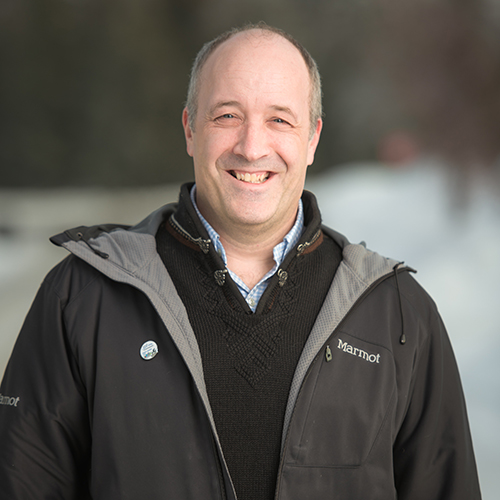 + Kevin Petterson, World Para Nordic Skiing Chammpionships
---
Kevin had the honour and privilege serving as the Chairperson for the 2019 World Para Nordic Skiing Championships. These were the first World Championships ever hosted in Prince George and the first time ever hosted in Canada. It is a highly prestigious event surpassed only by the Winter Paralympics, attracting the world's top Para Nordic athletes. Over the 10 day World Championships, Prince George welcomed 120 athletes from 17 countries.In the several years leading up to the World Championships, Kevin worked with an incredible local organizing committee (LOC), contractors, suppliers and sponsors and over 350 volunteers during the World Championships. Kevin was involved in the World Championships from the very genesis of the idea in 2014 through to the hosting of the 2019 World Championships and is working with the International Paralympic Committee to make Prince George a regular venue for Para Nordic/Biathlon World Championships and World Cups. Kevin also has a keen interest in contributing to the health and vitality of the community and has served on several boards (College of New Caledonia, Tourism Prince George, YMCA of Northern BC, etc.).Kevin's professional interest is in business innovation and has previously worked extensively in the resource technology sector. In 2012, Kevin completed his MBA, and is the founding president and CEO of Innovas Consulting. Through his role as Executive-in-Residence for InnovateBC, he also has the pleasure of working with many amazing innovative companies in the region. Kevin has an amazingly supportive wife and two young boys and enjoys raising his family in such an incredible part of the world.
+ Barry Reynard, Tourism Dawson Creek
---
Barry has recently taken on the role of Director of Sport and Special Events with Tourism Dawson Creek, following 12 years with the City of Dawson Creek as the Director and GM of Community Services.
Barry came to Northeast BC from Kenora Ontario where he spent most of his career in Municipal and Provincial Government, in Recreational leadership and consulting roles in Sport Tourism. He graduated from the University of Waterloo with a degree in Recreation with a diverse sport background.
Barry coached and was active in the sport of Hockey for over thirty years and chaired numerous task teams and committees in coach programs and leadership in athlete development. Currently he is a member of the Board of Directors with Hockey Canada and has over twenty years of Board engagement in a variety of player development roles.
Hosting of Regional, Provincial, National and International Hockey events is a personal passion and his "bake the cake" philosophy is his number one priority for a successful event.
Accommodation
Fall is a busy conference season in Prince George, be sure to book your hotels ahead of time and take advantage of our reduced conference delegate rates before they expire on September 18th, 2019. See below for our 2019 Summit Hotel Partners:
+ Coast Prince George Hotel By APA
Call 250-563-0121 to book
Comfort Room King Bed - 2019 Summit Delegate Rate: $109
Group Code: CIN-GFC14736 or Northern BC Tourism Annual Summit and AGM 2019
Room Block Expires September 18th 2019
+ Courtyard by Marriott Prince George
Click here to book
King Room with Sofa Bed - 2019 Summit Delegate Rate: $129
Room Block Expires September 18th 2019
+ Ramada Plaza By Wyndham Prince George
Call 250-563-0055 to book
Premier 2 Queen Beds - 2019 Summit Delegate Rate: $124
Premier 1 King Bed - 2019 Summit Delegate Rate: $124
King Bed with Living Room - 2019 Summit Delegate Rate: $129
Group Code: CGPG_1672 or Northern BC Tourism
Room Block Expires September 18th 2019
2019 Summit Sponsors
EPIC SPONSOR: