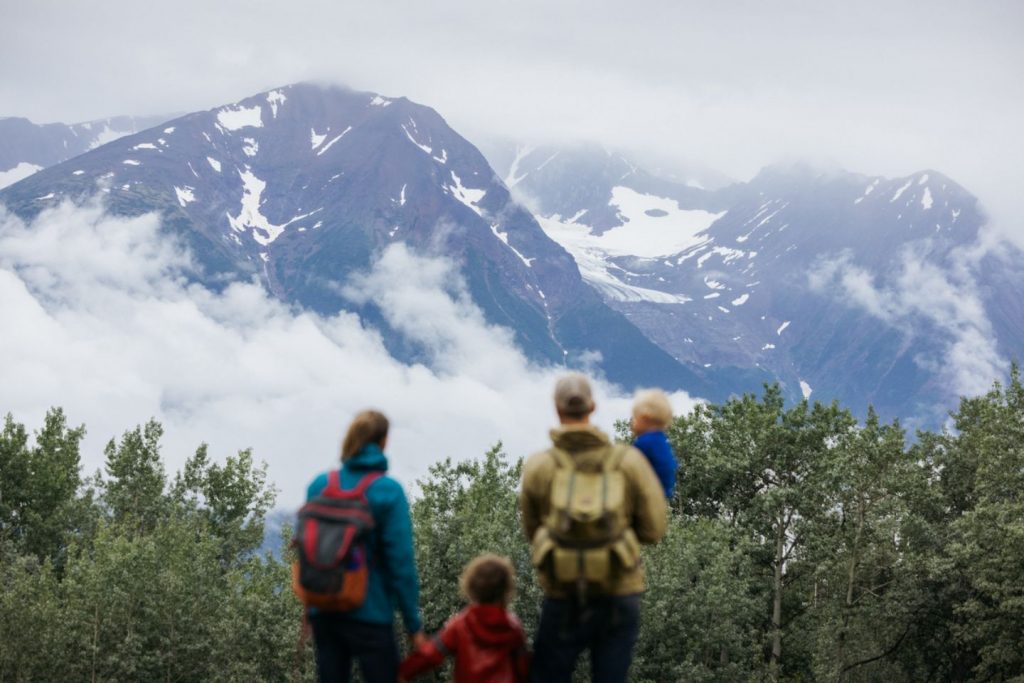 Northern BC Tourism has a new career opportunity that may fit your skills.
Sustainability Coordinator 
Closing Date: Until the Position is Filled
Job Location: Northern British Columbia
Are you passionate about sustainability and excited by the opportunity to create a robust, comprehensive program to support the tourism sector in their sustainability efforts?
The Northern BC Tourism Association (NBCTA) is seeking an individual with a passion for sustainability to take the lead on the implementation of our sustainability action plan across the destination, including ongoing measuring and monitoring of progress. The action plan includes aspects of improving and implementing operational changes within NBCTA, as well as offering various programs and initiatives to tourism stakeholders within the region, that are designed to help them get started in their own sustainability journeys.  Through the implementation of the action plan, a sustainability program and larger sustainability strategy for the sector in Northern BC will be developed. 
NBCTA is a Regional Destination Management Organization that works to develop and promote the tourism industry in northern British Columbia. NBCTA provides a critical link between regional and local communities, residents, businesses, Indigenous communities and the broader provincial tourism strategy. NBCTA collaborates with the tourism industry in a decentralized manner to enhance and grow the region's distinct experiences, products and marketing activities. With rapid growth in global tourism, NBCTA also plays a role ensuring sustainable tourism growth in the region.
Responsibilities of the Sustainability Coordinator
Advance and implement the sustainability action plan within the destination, taking the steps necessary for success (ex. scheduling time with relevant stakeholders, reaching out to organizations, research, writing policies, etc.)

Building on the foundational pieces already in place, develop and maintain continuous improvement of the sustainability program

Ongoing monitoring and measuring of progress towards sustainability action plan, including selecting KPIs to measure destination sustainability

Find and share sustainability success stories within Northern BC communities and businesses 

Engage with stakeholders to increase their awareness and knowledge of sustainability programs and efforts

Identify relevant organizations or programs that could be leveraged within the region to promote sustainability to stakeholders

Conduct research and identify best practice examples of sustainability as they relate to NBCTA's sustainability action plan, that can be tailored to a Northern BC audience

Working with the appropriate team members to manage all external communications regarding sustainability. Including, but not limited to, e-newsletters, social media posts and crafting press releases.
Provide additional feedback and support to the Northern BC Tourism Association team as it relates to the sustainability efforts and other areas of work on an as-needed basis.

Update the database with relevant sustainability information on stakeholders
Qualifications for the Position:
Experience in the development and implementation of sustainability initiatives across a variety of stakeholder groups

Program development, promotion, and stakeholder engagement

Strong communication skills, including the ability to listen with compassion and curiosity

Strong written skills

Customer management skills

Attention to detail and good note-taking skills

Previous CRM experience, particularly with Hubspot, would be considered an asset
If you are the right candidate for the position, you are passionate about Northern BC, sustainability, and the potential of contributing to the tourism industry across the region.  You have related post-secondary education and/ or experience.
Location: This position has the ability to work from anywhere in Northern BC. Travel may be required. 
Salary Range: $50,000 - $55,000 per annum 
Applications: Send your resume and cover letter to jennifer@nbctourism.com. 
---
Note: we thank all applicants in advance for their interest; however, only qualified candidates will be contacted for an interview.  
Northern BC Tourism Association is a Regional Destination Management Organization that works to promote and develop the tourism industry in northern BC through the delivery of destination development and tourism marketing programs. Stakeholders include communities, businesses, and operators involved in tourism within northern BC, a vast area that spans Highway 16 west from Tete Jaune Cache to Haida Gwaii, and then north to the Yukon/Northwest Territories border. Northern BC Tourism Association is one of five regional tourism regions within BC as defined by Destination British Columbia, the industry-led Crown corporation. www.travelnbc.com 
Northern BC Tourism Association respectfully acknowledges that the main office of the organization is situated on the traditional and unceded territory of the Lheidli T'enneh First Nation and as an organization, we operate across the lands of over 50 First Nations in Northern BC.
Northern BC Tourism is an inclusive employer.  We encourage applications from all qualified candidates and will accommodate applicants' needs under the respective federal and provincial human rights codes throughout all stages of the recruitment and selection process.